This post may contain affiliate links. If you buy thru these links, we may earn a commission at no additional cost to you.
---
Last weekend, our little Party on the Porch came to an abrupt halt around 9:30 p.m. when we got a late night hankerin' for some hot, tasty pizza.
So we took the party inside.
We'd been sipping on cold adult beverages for most of the night.
We wanted more of a thin-crust light & crisp pizza, rather than your typical dinner-sized oh so filling thick-crust pizza.
Mike recalled — from his days of living in Nashville — that Sir Pizza might have just what we were craving.
Unfortunately, they didn't deliver.
What?… You Don't Deliver?
The fact is, if you live in Franklin, Tennessee and you want a Sir Pizza pie delivered to your door, you have to pay a $4.95 fee to a SEPARATE company called My Butler.
Confused (but also desperate for "crispy thin pizza with spicy toppings" — like Sir Pizza's sausage and pepperoni!), we opted for the additional delivery fee.
I'm sure glad we did, because we learned a lot about the whole My Butler concept. Moreover, we highly applaud their ingenuity, as well as their prompt, professional service.
Here's How It Works
My Butler phones in your order to the actual restaurant, mentions any coupons, gets the total, adds $4.95 plus 10% gratuity for their service, picks up the hot food, then delivers it to your doorstep in a matter of minutes.
The food is still hot. The driver is very friendly… and professional.
And the best part (for those on a budget or just cheapskates like us!)… you can still use any discount or coupon which the restaurant itself honors! Plus, My Butler has their own coupons which regularly appear in coupon booklets like Clipper Magazine, Coupon Mint, and The Clip Book.
Personal Service… With A Twist!
It turns out, My Butler (aka "Franklin's finest take out experience") does more than just deliver fast-food to your doorstep… MUCH more!
Here's a sampling of their services:
Food Delivery
home & work delivery locations
lunch & dinner delivery hours
no minimum orders
$4.95 fee + 10% gratuity
Dry Cleaning
pickup & delivery available
home & office delivery locations
example: all shirts $2.00
Lawn Care
mowing
tree pruning
seeding
landscaping
call for estimate
Maid Service
Car Service
at your home or office
oil change (gas and diesel engines)
car wash
tire rotation
brake service
call for estimate
Those are the services they publicly advertise, though I would venture to guess that they'll to most anything you need them to do… for a nominal fee. And we think it's quite reasonable. Plus, it saves you time and energy.
Not to mention the fact that this type of service would be helpful to busy people (and moms and dads who've got their hands full!) who just can't take the time to run a quick errand or two.
In fact, the driver actually told us that they'll run to the grocery store for you & deliver whatever you need — whether it be a gallon of milk, or your evening's groceries!
My Butler's Delivery Area
It appears that My Butler only delivers in the Franklin/Cool Springs and Brentwood areas at this time. But I bet they'll be growing by leaps and bounds, and will be expanding into other Nashville communities in no time!
Don't live in Middle Tennessee?… Look around, I'm sure a similar service exists in most major cities, and some of the "trendier" suburbs and college towns. If there's not one in your area yet, then by all means, hop on the entrepreneurial bandwagon and get one started!
Personal delivery services like My Butler are going to be around for a long, LONG time.
Listen to Bud Light's Real American Heroes "Mr. Chinese Food Delivery Guy":
https://franklin.thefuntimesguide.com/files/Bud_Light_Real_American_Heroes_Mr_Chinese_Food_Delivery_Guy.mp3

What I Learned Today…
We're now officially addicted to Sir Pizza.
I sure hope my mom & brother are reading this, because it turns out that Sir Pizza is what used to be called Pizza King! (My family used to love Pizza King's thin, crispy crust back in Indiana.)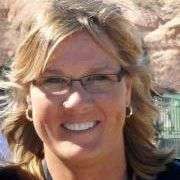 We moved from Florida to Tennessee in 2001. All signs point to the fact that we will probably retire here — by choice. We L O V E Nashville! Our favorite places to live are just south of the City — we've had houses in Brentwood, Franklin, and Spring Hill. And we have properties in Leipers Fork, Cookeville, and Lewisburg. This site is where I share my best tips for moving your family to Nashville and/or visiting Nashville for the first time — with the ultimate goal of helping you find fun things to do in Williamson County and Davidson County. When I'm not out & about enjoying the Nashville area, you'll find me at the corner of Good News & Fun Times as publisher of The Fun Times Guide (32 fun & helpful websites). To date, I've written over 500 articles on this site! Many of them have upwards of 100K shares.