This post may contain affiliate links. If you buy thru these links, we may earn a commission at no additional cost to you.
---
Have you ever wondered where it is exactly, that I get all my information for these oh-so-interesting and somewhat fun blogs that I write each and every day?
Well, here's your answer:
I get my fashion sense from…
…Jill Presley (without her, I'd still be wearing tapered leg jeans; tube tops are still in though… right?)
I get my laughs in the morning from…
…Bob & Tom (and their whole host of comedians)
I get my consumer product reviews from…
…Consumer Reports magazine and Consumer Search online ("official" good stuff)
I get my user opinions from…
…Epinions (un-official good stuff)
I get my local news from…
…Williamson a.m. (from The Tennessean, but just the stuff that pertains to our County)
I get my RSS feeds & homepage all bundled nicely together from…
…MyYahoo (where else can you have ALL of your favorite stuff in one place… and viewable from ANY computer?!)
I get my legal advice with an "edge" from…
…Bill Handel of "Handel on the Law" (smart-a$s legal commentary Saturdays on 99.7FM)
I get my tech/nerdy news from…
…Slashdot (…though I must not be as geeky as I thought, much of this goes beyond my level of interest)
I get my motivation on a daily basis from…
…fosteringhope.com (Jim likes the "Dave Rave"; I'm into "Foster's Blog" and the downloads)
I get my news & website alerts daily in my in-box from…
…Google Alerts and Yahoo Alerts
I get my computer & electronic reviews from…
…CNET (professional opinions, PLUS consumer opinions)
I get my tech news from…
…PC World e-newsletters (more than one)
I get my live music from…
…The Bluebird and Puckett's After Hours (songwriter nights "in the round")
I get my digital photography news from…
…Digital Photography Review (specifically, the Canon D300 forum)
I get my links to cool web sites from…
…Kim Komando's e-newsletters (more than one)
I get my Jeepin' information from…
…4wheeldrive.about.com (all things Jeep & 4WD)
I get my links to everyday items from…
…Amazon.com and eBay (the quickest way to find things from the mundane to the bizarre)
I get my financial advice from…
…Dave Ramsey (we subscribe to his basic philosophies, but he goes overboard at times)
I get my "news with a twist" from…
…Slate (global news always with a unique flavor)
I get my late-breaking news from…
…BLOGS — especially these Tennessee Blogs (bloggers are great at providing up-to-the-minute updates on things that really matter)
I get my consumer-use facts from…
…my membership as a J.D. Power & Associates Panel Member — and their late-breaking news press releases
I get my never-ending desire to type late into the night from…
…Jim (who is a pro at this)
I get my motivation to blog on a daily basis from…
…me (…and the fact there's far too much fun stuff I've done and interesting things I've learned — to NOT share it with others would be stupid.)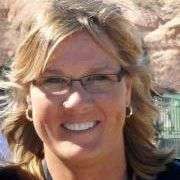 We moved from Florida to Tennessee in 2001. All signs point to the fact that we will probably retire here — by choice. We L O V E Nashville! Our favorite places to live are just south of the City — we've had houses in Brentwood, Franklin, and Spring Hill. And we have properties in Leipers Fork, Cookeville, and Lewisburg. This site is where I share my best tips for moving your family to Nashville and/or visiting Nashville for the first time — with the ultimate goal of helping you find fun things to do in Williamson County and Davidson County. When I'm not out & about enjoying the Nashville area, you'll find me at the corner of Good News & Fun Times as publisher of The Fun Times Guide (32 fun & helpful websites). To date, I've written over 500 articles on this site! Many of them have upwards of 100K shares.