This post may contain affiliate links. If you buy thru these links, we may earn a commission at no additional cost to you.
---
I have this tendency to always "fidget" with (and frequently remove) my rings throughout the day. Even my wedding ring… So much so, that I fear I'm going to forget where I left it some day!
Well, I've finally created a unique diversion that I'm hoping will eliminate the chance of leaving one of my "good" rings lying around somewhere…
Everyone's Got A Fidget Ring Right?
Last week I lost my thin silver-band ring that I usually wore on the middle finger of my right hand.
So, I immediately went out and purchased a new sterling silver ring (on sale for $6) to feed my need to "fidget" with a ring on that finger.
A few days later, the "old" ring turned up (under the keyboard of my computer at work). Now, without an appropriate finger to place it on, since I was so fond of my "new" silver ring that is currently taking its place, I decided to just place it half-way down on my thumb of that hand — just above the knuckle.
Waalah!… Now I have a fidget-friendly ring to play with, and if I lose it, I don't care. Plus, since it's placed in such an awkward place on my thumb, it rates as high-fidget material.
My Toe Rings Are Permanent
On a related note, who knew that I wouldn't ever take off my toe rings since the day I bought them in 1998?!
(I "dolled up" my feet — complete with toe rings and a pedicure — before I went on my very first cruise.)
Earrings Are Forever Too
Let me just add to that: Same is true for earrings.
Well, almost.

You see, this has been "my look" for years… same stud silver earrings, complemented by a pair of sterling silver hoops (…minus the freshly picked cotton!).
Since almost always wear the same pair of earrings day in and day out, I rarely even take them out at night. (We're just talking about the small silver studs here.)
BUT… One time I waited so long in between earring changes that my silver stud earring actually poked its way all the way through my earlobe and fell out the other side!
Freaked me out… but it didn't hurt or anything. I just had to go without earrings for a couple days to give it time to close back up a bit. (Eeew, gross – So sorry.)
Other scary things about jewelry you should know… particularly if you're planning on having an MRI!
What I Learned Today:
I don't have very photogenic hands.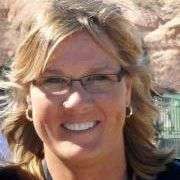 We moved from Florida to Tennessee in 2001. All signs point to the fact that we will probably retire here — by choice. We L O V E Nashville! Our favorite places to live are just south of the City — we've had houses in Brentwood, Franklin, and Spring Hill. And we have properties in Leipers Fork, Cookeville, and Lewisburg. This site is where I share my best tips for moving your family to Nashville and/or visiting Nashville for the first time — with the ultimate goal of helping you find fun things to do in Williamson County and Davidson County. When I'm not out & about enjoying the Nashville area, you'll find me at the corner of Good News & Fun Times as publisher of The Fun Times Guide (32 fun & helpful websites). To date, I've written over 500 articles on this site! Many of them have upwards of 100K shares.