This post may contain affiliate links. If you buy thru these links, we may earn a commission at no additional cost to you.
---
Which Nashville news channel do you prefer to watch on TV in the mornings? (And for that matter… in the afternoons and evenings, too.)
I guess I have some issues with how the news is covered on local television stations.
Check out my favorite (and least favorite) Nashville news channels…
In Search Of Good News
I frequently wake up as early as 4AM or 5AM some mornings.
When I do, I'm always glad that the local news is on that early — because there's definitely not a lot of other "good" programming to be found on TV at that time.
Unfortunately, I'm starting to realize that there's really not that much good content to be found on the local news channels either.
Instead, most of the Nashville TV stations simply rehash the exact same news reports that they already covered earlier in the broadcast. It's as if each of the morning's 30-minute news segments on any given network are completely identical, leaving the news anchors to somehow make it sound different or more interesting the second (and third and fourth and fifth) time around.
As a result, if you happen to catch the local news at the top of the hour when it first begins in the morning… from that point on, every 30-minute news segment that follows (for the entire rest of the morning) is simply a repeat of the exact same news reports that just aired moments earlier! Nothing new is ever added. (That is, unless we happen to be in the midst of a weather storm or something… then the "reporter on the scene" will have moved to another block downtown to show what things are like a mile away from the last time they reported on this "big news".)
That's just not a pleasant viewer experience, if you ask me!
And do we really have to go through the exact same weather & traffic reports as well? Heck, it's not even the 'news' anymore… it's really just traffic & weather. Alright already… it's going to be "[enter your favorite weather adjective here]". Watching the weather report once (or twice) is plenty! Not to mention the fact that the local weather is constantly flashing before our eyes in the ticker at the bottom of the screen (or in the lower corner). If we want to know the weather, we know how to find it — you really don't need to force it upon us so much.
Same with traffic… boring!!! Yes, there are thousands of commuters heading to work each morning, but I have to wonder how many of them actually check the local news for traffic reports in the first place? I mean, I used to drive in rush-hour traffic from Franklin to Nashville for years, and I never once changed my route to work based on a morning traffic report! I'm just wondering if the local news stations have considered polling local drivers to see if this is a valuable service they're offering. Perhaps it is. But perhaps it could be fine-tuned a bit, included in the ticker at the bottom of the screen, etc.
And yes, I am fully aware that many of the morning TV viewers probably aren't watching the news for as long as I am each morning — since I'm simply working (at home) during that time, rather than rushing to get to work. But I have to think that there are plenty of other homebodies (entrepreneurs, stay-at-home-moms, etc.) who watch the news like me and might appreciate a less-repetitive newscast.
The Best Nashville Morning News Channel
So, which of the 4 Nashville morning news channels I prefer to watch?
Tennessee Mornings (on FOX 17).
It starts a little later than the other news channels do (6AM). But the Fox 17 news anchors never rehash or repeat their news reports. In fact, they don't really focus on the local news so much as they do other "relevant" national news stories that Nashville area viewers would likely be interested in.
In addition, they have "live" segments featuring local businesses. Basically, they're presenting an upcoming event, or a new product or service that Nashvillians might be interested in trying.
Overall, the news angle at Tennessee Mornings is much more personal… much more friendly… much more real… much more consumer-related… and much more FUN!
Kelly Sutton, Charlie Chase, and Brooke Austin are worth their weight in gold in terms of being down-to-earth real. They come across as just average people like you & me. They're worlds apart from the boring, stiff, stuffed-shirt newsheads on those other channels. (And yes, even the traffic guy David Park is worth a few good laughs each morning.)
For the record, it seems like Tennessee Mornings runs about one-third of the traffic & weather reports that the other local news channels do — simply because of the way they present it. It's still too much, if you ask me. But I like the other parts of their news (and I like the Fox 17 news anchors a lot), so I stay tuned.
How The Nashville Morning News Stations Rank
Overall, I'd rank the morning Nashville TV news stations in this order:
Outside of the morning news, however, I prefer to watch the local Nashville news channels in this order:
What's Up?
Not that it matters, but here are some questions & comments I have for the local news, weather & traffic reporters on the Nashville TV news stations:
Kristin Calpino (WTVF traffic reporter) – What's with all your mis-matched pantsuits? And it's obvious that those short-short jackets are still your connection to the 80's.
Lelan Statom (WTVF weather reporter) – You are one stylin' dude. And I appreciate your low-key, yet genuine, approach to the weather. You're always brief and to-the-point… thank you.
Jeff Ray (WKRN weather reporter) – Get a little life there, buddy. A little kick in your step. A little bit of reflection in your voice as you report on the weather — even when it's a ho-hum weather report — would be nice sometimes.
Jennifer Herron (WSMV traffic reporter) – Your cheery smile is certainly a welcomed sight in the mornings, but your sugar sweet delivery of the traffic is almost too much sometimes. Even when there's a traffic crisis, your delivery makes it seem "funny" or a tad comical at times.
Brad Schmitt (WKRN celebrity gossip reporter) – For what it's worth, I think you're much better as a newspaper gossip columnist in the Tennessean than a celebrity gossip reporter on News Channel 2. But that's just me…
Steve Hayslip and Amy Watson (WTVF news reporters) – You two try hard to keep it fun on the set (especially you, Steve), but it's Amy's soft-spoken and to-the-point delivery that I prefer the best. Amy's charm overcomes Steve's goofiness, in my opinion.
John Dwyer and Julie Kroenig (WKRN news reporters) – It's probably not your fault… I'm sure with all of the changes that have taken place at WKRN over the past year, you've probably been instructed to behave exactly as you do while on the air. But it's annoying! You two try to make the news sound so earth-shattering that you're both overly demonstrative with your voices and hand gestures. And all of that pointing to the computer monitor that's set up as an on-air prop is a bit over-the-top. Not to mention all of the "hot off the web" news that you guys cover — gimme a break. The WKRN morning show is trying just a bit too hard to be different, if you ask me. (And Julie, open your eyes, dear.)
And on that note…
WKRN Was On Top… Now They're Rock Bottom
What the heck happened to to good 'ol days — back when Neil and Heather Orne humbly reported on the news together? When Heather took her pregnancy leave, the WKRN morning show fell apart, if you ask me. (And by the way, what happened to NeilOrne.com and HeatherOrne.com? They each put a lot of time & effort into those personal blog posts… now they're just gone.)
In my opinion, WKRN Channel 2 needs to get its act together before they lose all confidence of the local viewers. The website is just one place where they've got some work to do. For example, clicking on "WKRN Blogs" at the top of this page took me here. Just try clicking on any of the links for the people found on this page! C'mon, you guys used to be on top of cutting-edge technology and you used to "think outside the box" (in a good way). But now it seems like you've gotten a bit too big for your britches and you're messing things all up!
Which Brings Me To Another Point That's Somewhat Related…
Actually this pertains to all news media TV stations — including the national news leaders NBC, CBS, and ABC.
Here's my beef: It's next to impossible to find anything on your websites!
When you say, "For more info go to ABCNews.com" (just an example… they all do it), please make it easier for us to find what you said we'd find there! Usually even a "search" on these news websites doesn't help. (To be honest, Nashville's WTVF Channel 5 does a fairly good job of saying on air, "For more info, go here, then here, under here on our website." But it's still difficult to find things in a hurry.)
Here's a thought: Quit trying to post every single thing that you think is "big news" on your homepage. Instead, try organizing your content a little better. If your website is for the benefit of your viewers, why not ask for some input from the viewers about what they'd like to see?
Fox 17 Tennessee Mornings: Get some website help, folks. It's long overdue. I watch your program, I like what I see on air, I want to read more, learn more, go to relevant websites… I get nothin'. Your website offers nothing of any interest to viewers.
UPDATE 2008:
The morning news has seen some changes recently. Most start at 4:00 or 4:30 each morning now. Neil Orne has rejoined News 2 Nashville in the mornings, co-hosting with Julie Kroenig. That has helped some, but even he seems to be trying too hard at times. Despite the fact that I wish it would be the Neil and Heather show again (his wife, they used to co-host together), Neil and Julie seem to feed off each other rather well. Oh, and I really like how they ditched the "traffic reporter" position, and instead Neil and Julie mention the current traffic situation from their perch at the news desk. Finally!… We just don't need that much attention to traffic — something that all commuters are used to dealing with on a daily basis.
Perhaps the most dramatic change in formatting is Fox's morning news (that I raved so much about above). Unfortunately, Kelly Sutton and Charlie Chase's program Tennessee Mornings got pushed back an hour later to make way for Fox's new morning news segment from 5AM to 7AM featuring Nick Paranjape and Sharon Puckett. Ugh!!!
First off, Fox 17 actually took a step backward on this one by deciding to be just like all the other (typical) morning TV news programs. The news format itself is a huge bore — the exact same repeats that all the other morning news programs are doing. And poor Nick tries to be hip and cool, fun and lively, but his co-host, Sharon just brings him down — way down. She's about as outdated in her style and delivery as her 80's hair! (Sorry.) As a result, Nick is mildly uncomfortable to watch because he's uncomfortable that Sharon doesn't dialog well with him.
The best thing Fox 17 did was to bring on board Craig Edwards — perhaps the world's best meteorologist. Not only does he have a personality (so he can offer up interesting discussion and insights during the boring morning news segments), but he also has a great sense of humor and fits right in with the folks on Tennessee Mornings. Yep, he works the long shift, covering the weather for both shows. Tennessee Mornings is still the best news each morning in Nashville. Unfortunately, there's just less of it now.
UPDATE 2010:
There was another switch at Fox 17. They did away with the stiff "morning news" portion of their broadcast and made it all Tennessee Mornings all morning long from 5AM to 9AM. While I miss Charlie Chase, I do kind of like the show with Kelly Sutton and Shane Tallant better now. The only downside: it's pretty much just a "let's chat with the people on Facebook today" kind of show now. So, for that reason, I'm still a channel surfer. These were the local news winners in the Nashville Scene's readers poll this year:
Best Nashville TV News Stations
Channel 4 news Nashville WSMV
Channel 2 news Nashville WKRN
Channel 5 news Nashville WTVF
Best Nashville TV News Personalities
Demetria Kalodimos
Neil Orne
Leland Statom
UPDATE 2011:
Well… I'm still a work-at-home morning TV news channel surfer, but I enjoy the local news less and less these days. Least favorite: Channel 2's WKRN morning show! Neil tries so hard to be funny, but it just comes across as smart-alicky. It's not fun to watch. So I pretty much surf between the NBC affiliate, CBS affiliate and Tennessee Mornings on Fox 17. I do not have a favorite in the mornings anymore — especially since they let Shane Tallant go at Tennessee Mornings. He and Kelly really had a good thing going. I'm afraid Nick Paranjape is no substitution. He's a nice guy, but he lacks the on-air personality and fun in the mornings that Shane (and even Charlie Chase) added. I will say that during storm warnings and major weather events, I prefer to get the local weather from WKRN's Channel 2. The WKRN weather team is just more pleasing to watch. (I occasionally flip to Channel 4 WSMV for some variety.) These were the local news winners in the Nashville Scene's readers poll this year:
Best Nashville TV News Stations
WSMV Channel 4
WTVF Channel 5
WKRN Channel 2
Best Nashville TV News Personalities
Demetria Kalodimos
Neil Orne
Joe Dubin
UPDATE 2012:
My local news favorites have changed… again. More and more, I find myself choosing WSMV Channel 4 for most news and weather. I always check their weather first since they currently have the only live doppler radar. (I know, kinda hard to believe they're the only one with this technology, but they proudly remind us each time there's a major weather storm that they're breaking into local programming to keep us updated. And on their Facebook page: "The ONLY true live radar on television in Middle Tennessee.") These were the local news winners in the Nashville Scene's readers poll this year:
Best Nashville TV News Stations
Channel 4 news Nashville WSMV
Channel 5 news Nashville WTVF
Channel 2 news Nashville WKRN
Best Nashville TV News Personalities
Stephanie Langston
Neil Orne
Demetria Kalodimos
UPDATE 2013:
Nashville's Channel 4 WSMV swept TV morning news awards at the Mid-South Emmy Awards, while Channel 5 WTVF swept the awards for investigative news. Here are the local winners:
Newscast/Morning
Channel 4 News Today: Opryland Explosion, Thomas Davis, Ian Reitz, Holly Thompson, Matthew Parriott, Julia Bruck, WSMV
News Excellence
NewsChannel 5 Network, Sandy Boonstra, Michelle Bonnett, WTVF
It seems Fox 17 has decided its time to change faces on the set. First, they let Nick Paranjape go, and now Kelly Sutton is gone.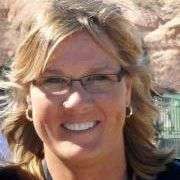 We moved from Florida to Tennessee in 2001. All signs point to the fact that we will probably retire here — by choice. We L O V E Nashville! Our favorite places to live are just south of the City — we've had houses in Brentwood, Franklin, and Spring Hill. And we have properties in Leipers Fork, Cookeville, and Lewisburg. This site is where I share my best tips for moving your family to Nashville and/or visiting Nashville for the first time — with the ultimate goal of helping you find fun things to do in Williamson County and Davidson County. When I'm not out & about enjoying the Nashville area, you'll find me at the corner of Good News & Fun Times as publisher of The Fun Times Guide (32 fun & helpful websites). To date, I've written over 500 articles on this site! Many of them have upwards of 100K shares.