This post may contain affiliate links. If you buy thru these links, we may earn a commission at no additional cost to you.
---
You've probably seen them out & about. Many states have organized roadside assistance programs like this in their major metro areas.
If you ride the Tennessee highways and live in Chattanooga, Memphis, Knoxville, or Nashville, chances are you've encountered one or more of those lime yellow ambulance-looking trucks parked along the shoulder helping a stranded motorist, funneling traffic around an accident scene, or even single-handedly managing a major traffic incident — as they are often the first to arrive on scene.
I'm here to sing the praises of the courageous men & women who ride the roadways providing aid to motorists. These uniformed operators are paid to deal with roadside incidents and accidents, while striving to keep everyone safe and restore traffic to normal conditions as soon as possible.
I, for one, am grateful.
Who Are They? Are They "Heroes" or "Helpers"?

In Tennessee, these highway responders fall under TDOT's umbrella of services called "highway incident management", which was established in 2000.
The incident responders program (which started first in Nashville and Knoxville) became known as "HELP" and drivers initially roamed the highways on weekdays from early morning to 8:00 p.m. In September 2001, service was expanded to include Chattanooga and Memphis and drivers worked seven days a week with longer hours. — TDOT
I'm not sure why the wording on their trucks says "Highway Incident Response Unit" while the wording in TDOT's documention merely refers to them as "HELP" (with no mention of Highway Incident Response Unit anywhere), but I happen to be fond of the HIRU acronym, and I think it's quite fitting that it's kind of "hero" sounding.
For the record, I know not one of them. And I've never had to utilize their services …personally. (Though as a driver routinely caught in rush hour traffic, I'm certain that they've mangaged to get me to work and home quicker on several occasions thanks to their efforts at funneling traffic past disabled vehicles and such.)
The HELP trucks, which are designated emergency vehicles, are four-wheel drive and are equipped to quickly push, pull, or drag disabled vehicles from the travel lanes… The operators and patrolling supervisors are all certified as emergency medical "First Responders. —TDOT
It's A Dangerous Job
What initially peaked my interest in these roadside heroes was a report I heard on the local news. It said that an incredible number of HIRU responders in Tennessee are injured (or even killed) on the job each year.
I was channel surfing at the time, but I managed to quickly jot down some of the figures they mentioned…
From 1999 to June of 2005 there were 16 responders who were injured on the job in Nashville, 14 in Knoxville, 6 in Memphis, and 4 in Chattanooga.
Show Me The Numbers For Tennessee
I've always wondered things like…
Just how many trucks & paid responders are on the force?
How many miles do the highway responders drive in a given day?
How many "stops" do they make in a day, a year?
I found the answers to those questions (and more) in the HELP Annual Operating Report:
Number of responders: 85 people
Number of trucks: 69
Miles patrolled: 198 (in Chattanooga, Memphis, Knoxville, Nashville metro areas combined)
Total "stops" recorded: 89,821 (37% are in Memphis, 31% in Nashville, 19% in Knoxville, and 13% in Chattanooga)
Miles driven per person: 28,676
Miles driven per shift: 232
Stops per person: 1,057
Stops per shift: 8.5
Reason for a stop: "help a disabled vehicle" (58%), "tag abandoned vehicle" (16%), "assist with accident" (12%), "all other combined reasons" (14%)
Services provided: "provide traffic control" (21%), "provide mechanical service" (11%), "tag abandoned vehicles" (11%), "change a tire" (9%), "all other services combined" (17%)
Motorists assisted: Tennessee residents (79%)
Discovery of incidents: "drove up on route" (73%)
Motorist satisfaction: 99.94% of 1,573 motorists who completed comment cards in '04-'05 said they received "excellent" service.
Hmmmm… very intersting.
And finally, "TDOT also considered, but decided against, charging motorists for services such as changing tires or providing fuel." The reason why is quite interesting. (See page 22.)
UPDATE
Tennessee has a new Yellow DOT program:
The Tennessee Yellow DOT Program is designed to provide first responders with an individual's medical information in the event of an emergency on Tennessee's roadways.  The information can mean the difference between "life and death" in the "Golden Hour" immediately following a serious incident.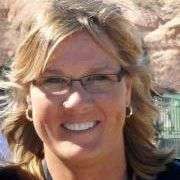 We moved from Florida to Tennessee in 2001. All signs point to the fact that we will probably retire here — by choice. We L O V E Nashville! Our favorite places to live are just south of the City — we've had houses in Brentwood, Franklin, and Spring Hill. And we have properties in Leipers Fork, Cookeville, and Lewisburg. This site is where I share my best tips for moving your family to Nashville and/or visiting Nashville for the first time — with the ultimate goal of helping you find fun things to do in Williamson County and Davidson County. When I'm not out & about enjoying the Nashville area, you'll find me at the corner of Good News & Fun Times as publisher of The Fun Times Guide (32 fun & helpful websites). To date, I've written over 500 articles on this site! Many of them have upwards of 100K shares.