This post may contain affiliate links. If you buy thru these links, we may earn a commission at no additional cost to you.
---
I am reminded of the VanZant song Help Somebody If You Can (…written by none other than Jeffrey Steele).
Here's the video:
Help Somebody - Van Zant (Official Music Video)
It's a song about taking the time to consider what's important in life, and to help someone in need — if you're in a position to do so.
Awhile ago, our friend David contacted the church (BCC) with an idea to help "neighbors in need" in the Nashville area.
Months later, the church contacted David asking if he'd like to coordinate a work project to help a family whose house caught on fire, causing significant damage to their kitchen, bedrooms, and bathroom.
David enlisted the help of Jim, and together they rounded up about a dozen other BCC volunteers to give one day of their time (some gave much more) in order to bring this home back up to code.
Here's the story… in photographs.
Meet Dorothy…
She's a single mother of five children (ages 5 to 17), and she is thankful for every single thing she's got.
Her children adore and respect her.
I only met two of them, Antoine and LaShawn, and they were both VERY hard workers!
Dorothy rarely took a break from the cleaning and repairing process herself.
The Race Was On…
There was a lot to get done. And a very short time to do it.
You see, Dorothy's house was deemed unlivable after the fire. Nearly a total loss, it was all she had, so she did everything in her power to keep it.
Add to that, the fact that Tennessee's department of Children's Protective Services (CPS) would not permit her children to remain in the house under such conditions… forcing them to be separated from their mother and stay with relatives nearby for the time being.
The race was on to get this home back up to code so Dorothy and her children could live comfortably and safely in their home together again.
Assessing The Situation…
Meet Some Of The Volunteers…
Alix went above and beyond… she spent several days painting and helping with other detail work.
Angie devoted a full day to painting.
Dorothy's oldest son, Antoine, wanted to help all he could. Whatever needed done, he did it!
Here, he's painting the door of his little sister's room.
I got in on the action myself for a short time.
I mostly painted the trim around the doors.
Joel was our "window expert" who knew the logistics of framing windows and more.
Too funny..
Dorothy caught her son, LaShawn, napping in a makeshift bed — where his old bed used to be. (She asked me to take this photo.)
There Was Plenty Of Action…
There was a lot of drilling and hammering.
But there wasn't much cool air circulating in this tiny space.
And Then, There Was The Window…
The 2 windows in the kitchen were shattered by firemen trying to gain entry and put out the fire. Temporarily, Dorothy had nailed plywood over the windows in order to keep the house secure.
The 2 new windows made quite a difference in this tiny kitchen when it was all said and done, but it took a good amount of "workin' it" to get the new windows to fit right.
Just Scratching The Surface
This documents a mere fraction of all the hard work that took place on behalf of BCC volunteers at the home of a needy neighbor. Many more people pitched in and completed many other projects in an effort to bring this house up to code after a devastating fire.
The result: A job well done. And a personal sense of satisfaction felt by all who were involved.
We could. And we did…
Help somebody if YOU can.
UPDATE: David shares a few more pictures that he and Alex took at Dorothy's house: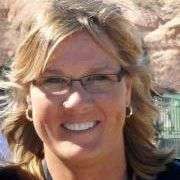 We moved from Florida to Tennessee in 2001. All signs point to the fact that we will probably retire here — by choice. We L O V E Nashville! Our favorite places to live are just south of the City — we've had houses in Brentwood, Franklin, and Spring Hill. And we have properties in Leipers Fork, Cookeville, and Lewisburg. This site is where I share my best tips for moving your family to Nashville and/or visiting Nashville for the first time — with the ultimate goal of helping you find fun things to do in Williamson County and Davidson County. When I'm not out & about enjoying the Nashville area, you'll find me at the corner of Good News & Fun Times as publisher of The Fun Times Guide (32 fun & helpful websites). To date, I've written over 500 articles on this site! Many of them have upwards of 100K shares.