This post may contain affiliate links. If you buy thru these links, we may earn a commission at no additional cost to you.
---
Are they comedians? Are they musicians?… You be the judge.
In the spirit of introducing interesting (and VERY funny!) little-known singers to the masses, allow me to introduce you to a New Zealand duo called Flight of the Conchords.
These guys (Jemaine Clement and Bret McKenzie) probably don't need my help one bit, because they've got quite a cult following, but since I'd never heard of them until today, I figure there still may be a FEW out there who might welcome the opportunity to check out a new group.
First, I'd like to give props to Matthew Baldwin from Seattle who blogged about a funny song he heard on the radio the other day called Business Time by Flight of the Conchords.
That one bit of radio airplay led to Matthew's new-found interest in this unique musical comedy duo… and, as a result, mine and anyone else who reads this. And so the story goes… the power of the Internet!
Other fun(ny) parody songs by these guys can be found at What the Folk, including "Jenny", "Think About It, Think Think About It", "Hiphopapotamus v Rhymenocerous", and others.
Flight of the Conchords are a genuinely different, refreshing act with a truly beautiful line in comedy. They deserve every ounce of their cult success. Source
Here are some Flight of the Conchords "live" albums.
Be sure to catch Flight of the Conchords on HBO. (For those of us who don't have HBO, they're also on Comedy Central and in YouTube archives!)
Not to be pigeon-holed as retro-ass, hi-hop, future punk, a capella, digi house, bongo rock, comedy folk, Flight of the Conchords cover the entire music spectrum. That's right! Everything. Source
I don't know how you put lyrics to this stuff since much of their stage-act is improvised, but I guess they have some regular bits that the fans keep asking for.
For them, some of the Flight of the Conchords lyrics have been transcribed. Here too.
And, don't miss the Facbook page for Flight of the Conchords.
According to their October 5, 2005 post:
In other related news it has been decided that the news items will be consistently written in the third person from now on, even though Bret and Jemaine write them themselves. It 'makes it seem more newsy. A new look website is on the way with downloads and stuff like that according to sources.
More Flight Of The Conchords
If you liked this, then you'll love…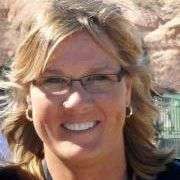 We moved from Florida to Tennessee in 2001. All signs point to the fact that we will probably retire here — by choice. We L O V E Nashville! Our favorite places to live are just south of the City — we've had houses in Brentwood, Franklin, and Spring Hill. And we have properties in Leipers Fork, Cookeville, and Lewisburg. This site is where I share my best tips for moving your family to Nashville and/or visiting Nashville for the first time — with the ultimate goal of helping you find fun things to do in Williamson County and Davidson County. When I'm not out & about enjoying the Nashville area, you'll find me at the corner of Good News & Fun Times as publisher of The Fun Times Guide (32 fun & helpful websites). To date, I've written over 500 articles on this site! Many of them have upwards of 100K shares.