This post may contain affiliate links. If you buy thru these links, we may earn a commission at no additional cost to you.
---
Okay, this usually isn't my style… but I feel compelled to share a bit of "scoop" I heard yesterday on the radio.
I honestly don't know the radio station I heard it on. I only know that it was around 5pm, and I was channel surfing in the car on my way home from work. The only thing I know for sure: It was a Nashville radio station.
The first thing you need to know: Sarah S. (a.k.a. Sarah Stone, one of the "bachelorettes" who made the cut on the first night of the new season of The Bachelor) is from Nashville, Tennessee.
(…no, that's not the scoop!)
In fact, you might have seen Sarah watching the show with friends at a trendy upscale bar in Nashville on the news immediately after Monday's airing of The Bachelor.
Here's the scoop:
It turns out that Sarah was spotted this week with the bachelor himself, (Travis Stork, an ER doctor at Vanderbilt) working out at the YMCA in Green Hills together.
This is only "scoop" because the whole world (well, those who are into reality TV and have a soft spot for finding love on a blind date) wants to know who Travis (a.k.a. "the bachelor") actually picked this season!…
They've only aired one episode (the show was taped in November and December), and already he was spotted in public, away from the show and its producers, with Sarah S. in Tennessee!
Here's more about how Dr. Travis Stork was picked to be "the bachelor" for the 8th season of the show. (Hint: It was on the streets of Nashville near The Bound'ry, a Vandy-area hot spot.)
Bachelorette Sarah Makes "The Bachelor" Worth Watching
I did happen to watch the first episode of The Bachelor which aired on Monday — mostly because I'd heard that a local girl was on the show and that she actually quit her job as a kindergarten teacher (at Julia Green Elementary School in Green Hills) in order to pursue this dream of marrying a guy from a reality TV show!
Turns out, Sarah seems sweet as pie and I kinda got hooked from there. I'll admit it, now I want to watch the rest of the season, just to see how Sarah fares.
And naturally, I was thrilled when Sarah "got a rose" at the end of the show, making her one of 12 (out of 25) who get to go on to the 2nd "round".
In case you didn't catch the show, check out this summary of Episode 1.
And here's a candid opinion of the first episode of The Bachelor(…"Most Shocking Elimination Ever! The Best Bachelor Ever! The Cattiest Women Ever!")
Here's more about The Bachelor TV show from a number of national entertainment sources.
BUT anyway, back to the scoop…
So, What Does This Sighting Mean?
Here are some little-known facts about the The Bachelor, and its two "local" contestants:
Sarah Stone and Travis Stork are both from Nashville — a huge surprise to each of them when they met on the show.
The Bachelorwas actually filmed in Paris (no not Paris, Tennessee… Paris, France!)… How funny would it be if they are the ones paired up in the end? They had to travel half way around the world to find each other, yet they've worked just four miles apart for years.
Perhaps they're just good friends now and since they both live in the same town, they do things together like work out.
Maybe he picked someone else on the show, but the show dictates that they cannot be seen together as a couple. (However, one would think the show would also dictate that he could not be seen in public with any of the show's "losers" either.)
Perhaps it's an attempt to "fool" the public into thinking that Sarah S. got the final rose.
Of course, neither Sarah nor Travis can "officially" spill the beans until the show's final airing sometime in March.
There's always the chance that the "reliable source" got it wrong. There are lookalikes roaming all over the place… so who reallyknows? (…only Sarah and Travis, I guess)
Travis The Bachelor Runs From Girl With Rotting Eggs
Just for laughs… did anyone see this chic go off the deep end when she realized she didn't get one of the 12 roses?!
Fellow doctor, Allie, couldn't handle the fact that she wasn't picked. It was pretty funny! (…and I'm not the only one who thinks so).
Here is Allie's side of the story. (She's trying to make the most of it by marketing t-shirts that say "My eggs are rotting".)
If you liked this, then you'll love…

Two other notable "sightings": 1) Renee Zellweger and Kenny Chesney were recently spotted at Steamer's Sub Shop in Franklin. 2) And the many sightings of Jack White (of the White Stripes) have been confirmed. Word is, he's moving to the Brentwood area.
Here are some other celebrity sightings in and around Nashville, Tennessee.
UPDATE: Dr. Travis Stork has a new book and a new TV series!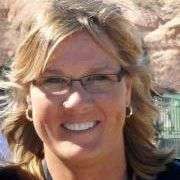 We moved from Florida to Tennessee in 2001. All signs point to the fact that we will probably retire here — by choice. We L O V E Nashville! Our favorite places to live are just south of the City — we've had houses in Brentwood, Franklin, and Spring Hill. And we have properties in Leipers Fork, Cookeville, and Lewisburg. This site is where I share my best tips for moving your family to Nashville and/or visiting Nashville for the first time — with the ultimate goal of helping you find fun things to do in Williamson County and Davidson County. When I'm not out & about enjoying the Nashville area, you'll find me at the corner of Good News & Fun Times as publisher of The Fun Times Guide (32 fun & helpful websites). To date, I've written over 500 articles on this site! Many of them have upwards of 100K shares.