This post may contain affiliate links. If you buy thru these links, we may earn a commission at no additional cost to you.
---
These are some of our favorites that have appeared in The Scene's annual listing.
You Are So Nashville If…
You helped make "Dixie Chicked" a verb. –Joe Scutella
You started a prayer circle at church that the Titans keep Eddie George. –Jennifer Castleman
You've driven down Music Row listening to a CD full of illegally downloaded songs. –Zack Bennett
You know where all the country music stars live. –Unknown
Your church congregation is referred to as "the studio audience." –Sharon Kasserman
You look at karaoke as more of an audition than a fun night out. –Unknown
The mariachi band at your favorite Mexican restaurant knows "Rocky Top." –William C. Carter
You slip your demo tape into the bags of trick-or-treaters. –Rowland Stebbins
You have a picture of yourself touching the butt of one of the "Musica" dancers on Music Row. –Matt Land
Your town's biggest attraction is a memorial service. –Unknown
You took a demo tape to Johnny Cash's funeral. –Unknown
UPDATE: The 2005 Edition
Instead of reading the cereal box while eating breakfast, you read CD booklets to see who wrote the songs and who the session musicians are. –Unknown
You intentionally drive drunk in hopes of promoting your new album. –Dana Delworth
You drive to a park (Percy Warner) to walk on a street (Belle Meade Boulevard). –Jim Day
You grab your guitar (with dollar signs in your eyes) and write a song after each national tragedy. –Dan Watterson
You live at Arbors of Brentwood, The Preserve at Brentwood, Archstone Brentwood or Brentwood Downs and think you actually live in Brentwood. –Unknown
You eat in East Nashville, you shop in East Nashville, you hang out in East Nashville, but…you would never live in East Nashville. –Kathi Johnson
You go to a Church of Christ, but have to explain, "not THAT kind of Church of Christ." –Phil Wilson
You take your 8-year-old to see four hours of torture in "The Passion of the Christ", but you're horrified he saw an exposed breast during the Super Bowl. –Philip Marlowe
You're 30+ and you're still an intern on Music Row. –Unknown
You consider yourself more "Passion of the Christ" than "Fahrenheit 9/11". –Michael Dorr
You think the sun has set, but it is actually just on the other side of a Brentwood church. –Lucas Leverett
You and your wife are both 44 years old. You take her to a famous downtown bar. You are the youngest man there, and she is the oldest woman. –Louis Katzerman
You laugh at tourists traveling up Music Row who think the buildings are owned by record companies, and not Vanderbilt University. –Unknown
You tried to go to Bonnaroo, but ended up at Fan Fair because of the traffic. –Kate Graves
You can't check out a library book on Fridays. –Clifton Kaiser
You still think your church's worship leader is straight. –Scott Winchell
Only after Bart Durham left your family picnic did it dawn on you that he's not family. –Stacy Harris
You go to Faith Night at the Nashville Sounds because the beer line is short. –Steve Bass
You bought Dave Ramsey's book with a credit card. –Zack Bennett
You play in four bands made up of different combinations of the same six people. –Matt Michiels
The table you are waiting on asks if they can pray for you. –David Friedlander
You're not that kind of Christian. –Drew Maynard
You feel animosity toward anybody driving a car with a "Williamson" sticker on it. –Zack Bennett
You wonder if you were the one who gave Chely Wright the finger on West End Avenue. –Ilissa Gold
Your property appraisal got a bigger raise this year than you did. –Jeff Porter
You spend more on car flags than you give to charity. –Mike O'Brien
Your weatherman spends 45 minutes of prime airtime describing a five-minute storm. –Karen Hitt
The NashTrash tour has ever stopped at the end of your driveway. –Zack Bennett
You can't tell which one is "Big" and which one is "Rich," but you're damn sure there ain't no top hats in country music. –Clifton Kaiser
Your new guilty pleasure is circling the new Hustler Hollywood in your car because the Musica statue just isn't doing it for you anymore. –Chad Johnson
You've ever said or thought, "Next time I go to the Loveless, I am just getting the biscuits." –Brad Weiner
You know exactly which movie theater someone is referring to if they say 8, 12, 16, 20 or 27. –Karen Daniel
You recognize everyone at the bar from their myspace.com profile. –Daniel Bell
Your wife blushes when Cowboy Troy says "posse." –Thom Abell
You boast of your Southern culture when speaking about food or literature, but hide it when politics is in the air. –Kate L. Graves
UPDATE: The 2006 Edition
You were a gay cowboy before being a gay cowboy was cool. –Mike Williams
You'd rather keep your quarterback and trade your senator. –Renee Kasman
Youre Bob Corker and you've approved this message. –Wando Weaver
Your marathon was slower this year because you circled Musica 10 times. –Pat Johnson
You're the only one who hasn't run into Nicole Kidman (Kecole) in Green Hills. –Ilissa Gold
You ask to be put on the guest list at a benefit concert. –Heather Day
The bailing wire holding your bumper to your car is a low E string. –Dave Weil
Your district has more poll workers than voters. –Pat Johnson
You buy sushi from Publix. –Victoria Pittman
You're just now loving Johnny Cash music. –Victoria Pittman
Your carwash talks to you in Spanish. –Steve Dobbrastine
You stop at Frugal's on the way home from Bible study. –Bruce Carlock
You think that Cowboy Troy is a retired quarterback. –Harold Homberger
You bought and sold a downtown condo before they even broke ground. –Todd Shelton
Your McNair jersey is already on eBay. –Michele Trotty
You oppose gay marriage because it undermines the institution but wish Travis a
nd Sarah had tied the knot. –Matt Burnstein
Your church has a larger profit margin than Exxon. –Brooke Carey
Your high school sweetheart gives you extra credit. –Drew Maynard
Your (unsuccessful) suicide note was the best song you've written in years. –Mike Williams
You think blogging is a job. –Sam Davidson
Your real estate agent is also your favorite country singer. –John Danley
You work for Dave Ramsey and you have an adjustable rate mortgage. –Nancy Oakes
You know that historic and distinctive meet somewhere in East Nashville. –Wando Weaver
You now get your Sunday Tennessean at Wal-Mart to save a quarter. –Michele Totty
You think two Wal-Mart Supercenters are exactly what Nolensville Road needs. –Lola and Suzanne Austin
Al Gore is your friend on MySpace. –John Danley
You don't realize you're the punch line. –Paul Whitfield
You bust Ms. Cheap for buying nice shoes in a department store. –Sarah Hasenmueller
You don't have any friends, but 1,000 people read your blog daily. –Chris Chamberlain
You can honky-tonk, but not so much the badonkadonk. –Tom Sager
You posed as a hurricane evacuee to get a hotel room for the UT/LSU football game. –Mike Williams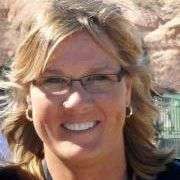 We moved from Florida to Tennessee in 2001. All signs point to the fact that we will probably retire here — by choice. We L O V E Nashville! Our favorite places to live are just south of the City — we've had houses in Brentwood, Franklin, and Spring Hill. And we have properties in Leipers Fork, Cookeville, and Lewisburg. This site is where I share my best tips for moving your family to Nashville and/or visiting Nashville for the first time — with the ultimate goal of helping you find fun things to do in Williamson County and Davidson County. When I'm not out & about enjoying the Nashville area, you'll find me at the corner of Good News & Fun Times as publisher of The Fun Times Guide (32 fun & helpful websites). To date, I've written over 500 articles on this site! Many of them have upwards of 100K shares.