This post may contain affiliate links. If you buy thru these links, we may earn a commission at no additional cost to you.
---
A day late I know… but I still learned some stuff.
In fact, I learned a LOT this week!
Learned lots of new computer facts & tidbits. Visited lots of new restaurants. Discovered lots of interesting coincidences happening in our life right now. Hmmmm… what's it all mean?
This was also the week we decided to take our self-publishing skills to a whole new level. (More on that later.)
Here are the specifics of what I learned this week…
#1… Google has now gone Hollywood with Google Movies! From the main Google site, simply type in
movie:(your zip code)
…and with just one click you will have all the movie showtimes for your area, as well as professional reviews from the highly rated IMDB.
#2… I have no interest in watching American Idol (it's too stacked with HORRIBLE singers just for the sake of making fun of them on national TV). But I AM getting interested in The Amazing Race again…
#3… The body can take a lickin' and keep on tickin'… Jim's dad went barreling down a hill, stopping just before the edge of the cliff at Fall Creek Falls this past weekend. Torn jacket… bloody elbows… and muddy jeans are the downsides to this scarey (albeit hilarious — after the fact!) tale. Guess it's called Fall Creek Falls for a reason!
#4… There's no better Philly Cheesesteak Sandwich than those offered at Penn-Station! Thanks to a little history lesson from our friends Mark & Erin (who invited us to join them for dinner at the Penn-Station located next to Kroger in Bellevue last Friday), we learned that this Cincinnati Ohio chain has just recently brought its quality subs to the Nashville area. Soooooo good… We'll be back! (You can even sign up for sandwich coupons via e-mail at their site – I did.)
#5… Calypso, a new Caribbean restaurant in town has the best cheap eats around. (Next to our all-time fave LaHacienda Mexican Restaurant, that is.) And we're obviously not the only ones who think so. I just found out that Capypso was rated "Best Food/Restaurant" by the Nashville Scene the past 4 years in a row! (2001 – "Best Healthy Food" and "Best Cheap Eats"; 2002 – "Best Vegetarian Food" and "Best Take-out"; 2003 – "Best Vegetarian Food" and "Best Take-out"; 2004 – "Best Vegetarian Food", "Best Take-out" and "Best Cheap Eats").
#6… If you hold the Pepsi bottle just right, you can see under the cap to see if that bottle is an Instant Winner (download one free song on iTunes) — BEFORE you even buy. Here's a diagram of the EXACT angle you need to hold the bottle, and what to look for under the cap. (Thanks to Marvyn for that one!)
P.S. Your odds are still pretty good even WITHOUT the cheat, cuz 1 in 3 bottles is a winner.
#7… What's with all the fire trucks in my town taking a wrong turn this week??? Honestly. We spotted 2 different fire trucks on 2 different days racing to the scene of a fire, then suddenly stop in the middle of the road and maneuver a turn-around in a driveway or intersection. Sure glad MY house wasn't the one on fire!!! (Jim's dad — a former fireman and firetruck driver — said it happens all the time… even HE missed his turn on occasion. Geesh… I thought they had that down to a science!)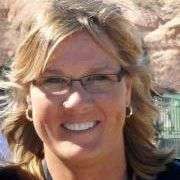 We moved from Florida to Tennessee in 2001. All signs point to the fact that we will probably retire here — by choice. We L O V E Nashville! Our favorite places to live are just south of the City — we've had houses in Brentwood, Franklin, and Spring Hill. And we have properties in Leipers Fork, Cookeville, and Lewisburg. This site is where I share my best tips for moving your family to Nashville and/or visiting Nashville for the first time — with the ultimate goal of helping you find fun things to do in Williamson County and Davidson County. When I'm not out & about enjoying the Nashville area, you'll find me at the corner of Good News & Fun Times as publisher of The Fun Times Guide (32 fun & helpful websites). To date, I've written over 500 articles on this site! Many of them have upwards of 100K shares.