This post may contain affiliate links. If you buy thru these links, we may earn a commission at no additional cost to you.
---
For some reason, Tennessee, especially Nashville, has produced a representative sampling of Reality TV show contestants of late.
This year alone, there have been more than 40 local contestants (most from the Nashville area, plus a few from other parts in Tennessee) vying for the big prize on at least 9 different Reality TV shows.
Here's who, where and when to watch to see if the hometown favorites win:
(Listed in order of the most recently announced Reality TV contestants)
American Idol 8
Four Nashvillians make Top 36 on American Idol:
Nashville Star 6
The Bachelor 11

There's a Nashville beauty on Season 11 of The Bachelor which premieres Monday, September 24, 2007. Her name is Jade and she's a boutique sales worker.
Hmmmm… I wonder which boutique. Does anyone know?
Survivor 15 – China

Nashville's Erik Huffman is on Survivor China which starts Thursday, September 20, 2007.
If you think you've seen him before, maybe you have. From his bio:
"He has done work with Hanes, Glamour, Abercrombie & Fitch, Finish Line (in Sports Illustrated), Macy's, Target and many others. He currently appears in the Summer/Fall 2007 Hanes campaign."
The Biggest Loser 4

Franklin, Tennessee resident, Isabeau Miller (21 years old) is on The Biggest Loser Season 4. According to her bio, "she feels the weight is holding her back from her final dream of singing professionally."
31-year-old David Griffin is a husband and father of four from Cedar Hill, Tennessee who hopes to take control of his weight once and for all.
America's Got Talent 2

Taylor Ware, the 11-year-old yodeler who was Yahoo's official yodeler is now a finalist on America's Got Talent on NBC.
August 16, 2006 is the day viewers can vote on the winner.
Here are some videos of Taylor Ware yodeling. Watch her performance on America's Got Talent here.

 
Nashville Star 4

Chris Young is from Murfreesboro, Tennessee. Reportedly, at 20 years of age, he's a 6-foot-4 "old soul" in a young body who has a continuing love affair with traditional country music.
Check out this video of Chris performing a song he wrote.

 
American Idol 5

From Antioch, Tennessee Mandisa Hundley is a former Fisk Jubilee Singer who has performed with Shania Twain, Trisha Yearwood, Take 6, Larnelle Harris, and Willie Neal Johnson & the Gospel Keynotes, among others.
Personally, I'm voting for my hometown girl, Mandisa from Antioch to not win American Idol this season. Because chances are, she'll go much farther in her singing career if she's an American Idol loser, rather than an American Idol winner! Here's why. Plus, it's obvious that she's going to be a superstar anyway… She's changed her name from Mandisa Hundley to just Mandisa. You go girl!

 
The Apprentice 5

Charmaine Hunt is a real estate exec with First American Home Warranty in Nashville.
Check out Charmaine's personal website.
More about Charmaine's firing from The Apprentice here.
The Bachelor 8

The show's finale took place just one week ago, with both the bachelor (Travis Stork) and the girl he chose (Sarah Stone) hailing from Nashville. It's still hot HOT news around Nashville… and beyond!
Don't miss all the behind-the-scenes scoop about these two!

 
Extreme Makeover: Home Edition 3

Master Sergeant Luis Rodriguez & Family are from Clarksville, Tennessee. After Sgt. Rodriguez was injured in Iraq, resulting in the amputation of his leg (as well as several other injuries), his Clarksville home was too narrow and awkward to accommodate his crutches and new needs.
View all 48 pictures of the Rodriguez home… before and after!

 
The Biggest Loser 2

Ryan Kelly of Jefferson City, Tennessee is a 26-year-old legal assistant who competed on the "Women's Team" in the most recent season of The Biggest Loser.
Here is Ryan's before & after video… she lost 55 pounds!

 
The Contender 2


Brent Cooper, a 31-year-old personal trainer from Hermitage, Tennessee and Jonathan Reid, a 32-year-old boxer from Nashville were both eliminated from the most recent season of The Contender.
Survivor 12 – Panama

Melinda Hyder, born and raised in Elizabethton, Tennessee (a current resident of Sevierville, Tennessee) was recently voted off the most recent season of Survivor.
Check out Melinda's fan site.

 
And finally…
Who Wants To Be A Millionaire?
…Apparently Chase Sampson of Nashville, Tennessee does not want to be a millionaire!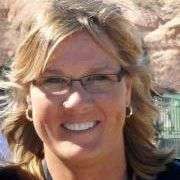 We moved from Florida to Tennessee in 2001. All signs point to the fact that we will probably retire here — by choice. We L O V E Nashville! Our favorite places to live are just south of the City — we've had houses in Brentwood, Franklin, and Spring Hill. And we have properties in Leipers Fork, Cookeville, and Lewisburg. This site is where I share my best tips for moving your family to Nashville and/or visiting Nashville for the first time — with the ultimate goal of helping you find fun things to do in Williamson County and Davidson County. When I'm not out & about enjoying the Nashville area, you'll find me at the corner of Good News & Fun Times as publisher of The Fun Times Guide (32 fun & helpful websites). To date, I've written over 500 articles on this site! Many of them have upwards of 100K shares.