This post may contain affiliate links. If you buy thru these links, we may earn a commission at no additional cost to you.
---
Ever since our very first "date" in Orlando (6 years ago!), Jim and I have been playing NTN trivia whenever we go to bars and restaurants.
We signed up under the handle PASHUN, and we started racking up the "points". (See how we chose that name, and what the points get us at the end of this article.)
Where We Play NTN Trivia
Every time we've moved, we've managed to find a fun new place to play NTN trivia…
In Orlando, it was Friday's Front Row Sports Bar (we were the only "regulars" during our short time there).
In Pensacola it was Damon's, and then the new TGI Fridays (where we were in regular competition with KERN and MARINE).
In Nashville, we called Embassy Suites our trivia home for a while.
Until… we moved to Franklin, and the Mellow Mushroom came to town soon after we did! On any given Friday or Saturday night, you'll likely find us sitting in the back at the bar playing NTN Trivia.
Why We Like The Mellow Mushroom
It's close to home — just down the street from where we live.
They have the best wait staff around! Fast, friendly, and a work ethic that's hard to find these days. Everyone who works there literally busts their butt for the customers!
It's a casual and fun place (…but we wish they'd play the music a tad louder).
The food is to die for! Our favorite is the standard tossed salad (loaded with fresh mushrooms & topped with their house esperanza dressing) and the Gourmet White pizza (made with an olive oil sauce, minced garlic, sun-dried tomatoes, provolone, mozzarella, feta, fresh tomatoes and onions).We're proud to call the Mellow Mushroom of Franklin our hometown pub. Look for us there!
What, Exactly, Is NTN Trivia?
Perhaps you've been in a bar or restaurant and seen many of the patrons staring intently at TV screens flashing trivia questions and answers. You may have also noticed that most of those people also have in their hands little blue push-button consoles.
NTN is a round-the-clock interactive trivia game played at more than 3,000 locations across the United States, seven days a week. Here's how it works:
A question appears on the TV screen.
You see a choice of answers appear on the TV screen.
You punch in your answer on your hand-held console.
The quicker you answer CORRECTLY, the more points you score.
It's as simple as that.The cool part is this: No matter where you are in the U.S., you're playing the SAME GAME as everyone else at all the other locations.
The "competition" is on 3 levels:
1. You're competing against yourself — to see if you're as smart as you THINK you are, and how quick your fingers can mash the little button.
2. You're competing against everyone else who's playing at your location — hoping to having your "handle" flashed up on all of the TV screens in the place as "Game winner…" or "Now in the lead…"
3. Your location, as a whole, is competing against other locations across the U.S. — your "team" hopes to see their location ranked high to give props to that bar or restaurant.
Answers To Your Questions
How Did You Choose The Handle PASHUN?
When Jim and I met, we were both at a crossroads in our life and we vowed that we would pursue ONLY those things that we were truly passionate about — from that point forward. We weren't going to remain in dead-end jobs any longer. And we weren't going to do things just because we were "supposed" to, but rather because we WANTED to. Our theory: If you're not passionate about what you're doing on a day-to-day basis, then what are you really getting out of it?
What Do You Do With All Those Points?
Nothing. (Really!) Other than using them as a conversation starter among fellow NTN Trivia players at bars and restaurants across the country, we've found no way to actually USE our points or EARN anything for them. It's all an illusion…
How Good Are You?
Not very. We're a member of the Players Plus club, and our points are in the megga-thousands, but we get more questions wrong than we get right on any given night. The points still keep adding up though.
In fact, when we started playing at the Mellow Mushroom (just a few short months ago), we were in the lead in points and the regulars there wondered how this PASHUN person could have so many points already, yet no one there knew who PASHUN was! But in no time, we were surpassed by REBEL and YESIAM in points, and to this day, they remain the well-deserved leaders at the Mellow Mushroom in Franklin. We are content to be in 3rd place at this time.
What Is Players Plus?
Basically, it's a tracking system of sorts that lets you use your same handle and add to your current points total without having to sign up under a new name every time you play in a different location (when you're traveling, for example).
It also means that you get your name in lights every time you play! There's a little "+" mark next to your handle, and the color of that symbol indicates what points bracket you're in.
What Are The Questions Like?
There are more than 30 different types of trivia games that appear on NTN Trivia. Each game features a particular topic of trivia questions like: Sports, Music, Television, Movies, Books & Literature, Geography, 70's Stuff, etc.
It's much like the actual Trivia board game. We like these NTN Trivia games:
NTN Trivia is available 365 days a year, every hour of the day in bars and restaurants across the U.S. You can check the online game schedule to see when your favorite games are being played. We can catch most of our favorite games on Friday and Saturday nights.
More Fun NTN Trivia Resources
To find answers to your questions about playing NTN Trivia, or chat with fellow NTN Trivia players, check out Nick's NTN Trivia Info (including his NTN Trivia Forum) or the official NTN Trivia Site.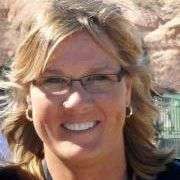 We moved from Florida to Tennessee in 2001. All signs point to the fact that we will probably retire here — by choice. We L O V E Nashville! Our favorite places to live are just south of the City — we've had houses in Brentwood, Franklin, and Spring Hill. And we have properties in Leipers Fork, Cookeville, and Lewisburg. This site is where I share my best tips for moving your family to Nashville and/or visiting Nashville for the first time — with the ultimate goal of helping you find fun things to do in Williamson County and Davidson County. When I'm not out & about enjoying the Nashville area, you'll find me at the corner of Good News & Fun Times as publisher of The Fun Times Guide (32 fun & helpful websites). To date, I've written over 500 articles on this site! Many of them have upwards of 100K shares.