This post may contain affiliate links. If you buy thru these links, we may earn a commission at no additional cost to you.
---
After my little rendezvous at the Post Office, and before our night out on the town with Harlo and Georgia, Neil & Abby came over Saturday night to play our favorite adult couples game: Euchre!
First Neil obliges by giving us a CD filled with photos taken during the Spring Training games that we enjoyed with them in Arizona (in MARCH).
Which is fine, I had no big plans for the pics just yet. I figured the lapsed turnaround time was due to the fact these guys aren't big into tech, and such things get low priority in their household.
That is, until a few weeks ago!…
Meet The World's Last Couple To Go High-Tech
Alert the media, tell all your friends. I believe that Neil and Abby are America's last 30-something couple to enter the age of technology — with modern day high-tech toys and everything!
Not only did they obtain their first digital camera just a few short months ago (10 years after digital photography became mainstream). NOW, they are the proud owners of a new household computer (they were about 20 or so years behind on this one).
Ahhh, the gleam in their eye… the glow on their cheeks. They are flush with excitement… the proud parents of their own little bundle of joy. (No, they don't have any children… yet!)
Neil Teaches US A Thing Or Two About Tech
And, believe it or not, Neil taught us something "tech" that we didn't know!
You see, he had managed to imprint some fancy labeling onto the photo CD. In effect, after he burned the actual photos onto the disk, he then burned the "label" onto the disk.
…and we didn't know you could do that!
Call us behind the times, but we thought old-fashioned sticky labels were still the way to go when it comes to labelling CDs… on a personal PC anyway.
But no… Neil explained that today's CD burners have print mechanisms inside which (combined with some free CD-printing software) makes it possible to literally imprint words and/or images (such as logos) directly onto any CD — even in color!
Too cool. (Of course, now Jim wants one of those… for the 2 CD's we burn each year.)
They've Gone To Great Lengths…
Now, it seems they're on a roll. Neil and Abby have the digital camera, the personal computer, and… (drumroll please) even XM Satellite Radio!
After Jim got done salivating all over it, Neil gave us a run-down of all the cool features on his new Delphi XM MyFi Satellite Radio Receiver.
More on the MyFi XM Satellite Radio Receiver and our quest to obtain satellite radio in a future post here.
Suffice it to say: We're getting one. And it will be this week. Have I mentioned that we're very impulsive shoppers?… especially when it involves something techy.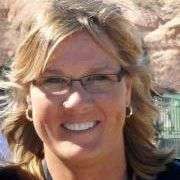 We moved from Florida to Tennessee in 2001. All signs point to the fact that we will probably retire here — by choice. We L O V E Nashville! Our favorite places to live are just south of the City — we've had houses in Brentwood, Franklin, and Spring Hill. And we have properties in Leipers Fork, Cookeville, and Lewisburg. This site is where I share my best tips for moving your family to Nashville and/or visiting Nashville for the first time — with the ultimate goal of helping you find fun things to do in Williamson County and Davidson County. When I'm not out & about enjoying the Nashville area, you'll find me at the corner of Good News & Fun Times as publisher of The Fun Times Guide (32 fun & helpful websites). To date, I've written over 500 articles on this site! Many of them have upwards of 100K shares.