This post may contain affiliate links. If you buy thru these links, we may earn a commission at no additional cost to you.
---
Tonight we went to see James Otto — along with Matt King (whom we'd seen before at The Bluebird with Vince Gill), Phillip Lammonds, and Shannon Lawson — at the Mercy Lounge in Nashville.
It was only recently — through a very strange chain of events — that I even heard of James Otto and discovered his music. I'm only sorry that it took me this long.
This guy is a little rock, a little roll, and a lotta soul! As part of the Muzik Mafia, he's placed under the "Country" genre, but he's a whole lot more than your typical Country.
Have a listen…
James Otto's Music
Since we haven't been able to get our hands on one of his CDs yet, Jim and I find ourselves constantly reloading his MySpace page just to hear four full-length songs from his upcoming album. They are AWESOME!
His album is called The Otto Show, and it's being produced by John Rich (of Big & Rich).
Turns out, he's one of the original members of the Muzik Mafia. It's a GREAT story. (There are videos which explain the Muzik Mafia and its founding members… each video is amazing and FUN!)
James Otto is also featured in the sequel to Roadhouse (starring Patrick Swayzee) called Roadhouse 2: Last Call. It looks like he's got 3 lines (but they're good ones!), plus he & his band are playing behind the chicken wire in the club like the Jeff Healey Band did in the first movie, and he's featured on most of the movie's soundtrack!
If you can't wait until the release of his newest CD, then check out, his first album, Days of our Lives.
Pictures From 3/29/06 Tin Pan South
Tin Pan South is a songwriters' festival where over 250 different songwriters get together over the course of 5 nights and play 70 different shows in Nashville, Tennessee.
This was a very spontaneous night for us, as we had other plans, but switched them when we heard that James Otto was playing in town.
The only downside: I was so unprepared, I didn't have my good camera on hand for the event. So, apologies in advance for the sub-par photos which follow. (Luckily I always keep my little point & shoot on me at all times!)
This was our first time at the Mercy Lounge.
And who wouldn't love a place like this?…
On the menu: The Cordon Charkington Deluxe — fried SPAM topped with a slice of American cheese on white bread with tater tots. Mmmmm. I opted for the Sourdough Angus Burger, and Jim got the Dos Perros Chicken Tenders (battered with local Yazoo beer, served with a bourbon honey-mustard sauce). Mighty tasty!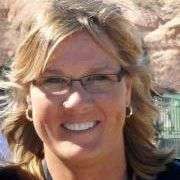 We moved from Florida to Tennessee in 2001. All signs point to the fact that we will probably retire here — by choice. We L O V E Nashville! Our favorite places to live are just south of the City — we've had houses in Brentwood, Franklin, and Spring Hill. And we have properties in Leipers Fork, Cookeville, and Lewisburg. This site is where I share my best tips for moving your family to Nashville and/or visiting Nashville for the first time — with the ultimate goal of helping you find fun things to do in Williamson County and Davidson County. When I'm not out & about enjoying the Nashville area, you'll find me at the corner of Good News & Fun Times as publisher of The Fun Times Guide (32 fun & helpful websites). To date, I've written over 500 articles on this site! Many of them have upwards of 100K shares.