This post may contain affiliate links. If you buy thru these links, we may earn a commission at no additional cost to you.
---
As stated earlier, in this list of Franklin's best restaurants, our longtime favorite pizza place in Franklin has been the Mellow Mushroom.
But we decided to take the advice of some of the people from that first article who had recommended Mineo's for their pizza & wings. So we went there for the first time last night.
I'm just being honest when I say… NO WAY is theirs the best.
What we got:
a medium white pizza
a small calzone (with mushrooms, onions, pepperoni, sausage & extra cheese)
a small order of hot wings
How It Went:
We sat at the bar for about 30 minutes while our food was being prepared.
There were a lot of people in there (it was a Friday). And we liked all of the TVs in there. But the food?… Average at best.
The 14-inch white pizza came with nothing but cheese for $17.99! It was like eating one big breadstick. (Technically, it's got 'ricotta cheese, mozzarella cheese and olive oil'.)
The wings ($6.99) were definitely among the meatiest wings we've had, but they were just average in taste and came with 4 measly half-strips of celery.
The calzone, while quite large, was far from tasty. In fact, it seemed store-bought, rather than fresh-made. (And my, was it expensive: $13.44.)
I don't think we'll be going back anytime soon…
By the way, we asked 2 different people who were working inside Mineo's for a take-out menu. Both people went on the hunt for one, but never returned. Alas, we have no take-out menu.
Nor does Mineo's have a website. What's with that? (Update: They do now.)
Mellow Mushroom To The Rescue
For comparison's sake, the day before we had gone to an old standby: Mellow Mushroom.
And, like usual, their 14-inch gourmet white pizza was to die for — in terms of toppings (sun-dried tomatoes, for starters) and price!
Their huge calzones are so fresh-tasting and completely overstuffed with toppings (…$2 cheaper too — we ordered the exact same toppings mentioned above). Instead of wings, we got their small tossed salad ($3), and while very simple, it's very tasty — loaded with fresh mushrooms and tomatoes. And their Espranza dressing is amazing.



In case you're wondering…
Mellow Mushroom's white pizza has: 'minced garlic, sun-dried tomatoes, provolone, mozzarella, feta, fresh tomatoes, onions, and olive oil sauce'. All of that, and it's a dollar cheaper!
We're definitely sticking with our initial list of favorite pizza places, that's for sure!
By the way, a friend from out-of-town joined us for both of the above pizza/calzone dinners. And he wholeheartedly agrees with our ratings of the pizza, calzone, and wings from Mineo's and Mellow Mushroom… so it's not just us.
UPDATE 3/15/08:
There's a new pizza place in town, and they're giving Mellow Mushroom a run for the money. See why we love Garlic Jim's Pizza.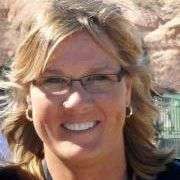 We moved from Florida to Tennessee in 2001. All signs point to the fact that we will probably retire here — by choice. We L O V E Nashville! Our favorite places to live are just south of the City — we've had houses in Brentwood, Franklin, and Spring Hill. And we have properties in Leipers Fork, Cookeville, and Lewisburg. This site is where I share my best tips for moving your family to Nashville and/or visiting Nashville for the first time — with the ultimate goal of helping you find fun things to do in Williamson County and Davidson County. When I'm not out & about enjoying the Nashville area, you'll find me at the corner of Good News & Fun Times as publisher of The Fun Times Guide (32 fun & helpful websites). To date, I've written over 500 articles on this site! Many of them have upwards of 100K shares.