This post may contain affiliate links. If you buy thru these links, we may earn a commission at no additional cost to you.
---
48% of Tennesseans polled say that they have knowingly thrown trash on the street. 1 in 5 say they do this on a regular basis."
The Keep Tennessee Beautiful group and Tennessee Department of Transportation (TDOT) recently launched StopLitter — a new Tennessee Litter Prevention Campaign to provide education and awareness to Tennesseans.
Why Should You Care About Litter? Let Us Count The Ways:
$11,000,000. Yes, you read those zeros right. That's $11 million tax payer dollars our state spends picking up the trash Tennesseans throw down on the ground. That doesn't even count what your city pays to pick up litter in the incorporated areas.
12,000,000 miles are driven each year picking up litter in our state. Think about all the gas that is needed to fuel trucks for litter pick up.
18% of all littered items end up in our streams and waterways as pollution. That means litter in our state travels to other states and eventually ends up in the ocean.
A $1500 fine and 6 months of litter duty. That's what a second conviction for littering can land you. A first conviction in Tennessee will cost you $500 and 40 hours of community service picking up litter.

How You Can Make A Difference:
If you see someone tossing trash from a vehicle or something falling from an unsecured truck load, call 1-877-8-LITTER.
A recording will ask for the following information:
__ License plate number (Tennessee plates only)
__ Type and make of the vehicle
__ Day and time the incident occurred
__ Location where the incident occurred
__ The type of item tossed or blown from the vehicle
Or, use this "Litter Hotline" online form.
What Will Happen Next?
The Tennessee Department of Transportation (TDOT) will send a letter to the registered owner of the vehicle with a car trash bag and anti-litter information.
The letter reminds the owner that littering is punishable by a fine of up to $1,500.
Listen to a couple of Tennessee PSA's encouraging people to Stop it! Stop littering. Tennessee's had enough!…
Don't litter… Recycle.
Protect our wildlife… Don't litter.
More Tennessee Litter Resource
Keep Williamson Beautiful
StopLitter.org
Keep Tennessee Beautiful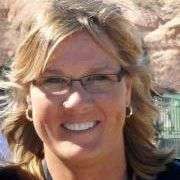 We moved from Florida to Tennessee in 2001. All signs point to the fact that we will probably retire here — by choice. We L O V E Nashville! Our favorite places to live are just south of the City — we've had houses in Brentwood, Franklin, and Spring Hill. And we have properties in Leipers Fork, Cookeville, and Lewisburg. This site is where I share my best tips for moving your family to Nashville and/or visiting Nashville for the first time — with the ultimate goal of helping you find fun things to do in Williamson County and Davidson County. When I'm not out & about enjoying the Nashville area, you'll find me at the corner of Good News & Fun Times as publisher of The Fun Times Guide (32 fun & helpful websites). To date, I've written over 500 articles on this site! Many of them have upwards of 100K shares.